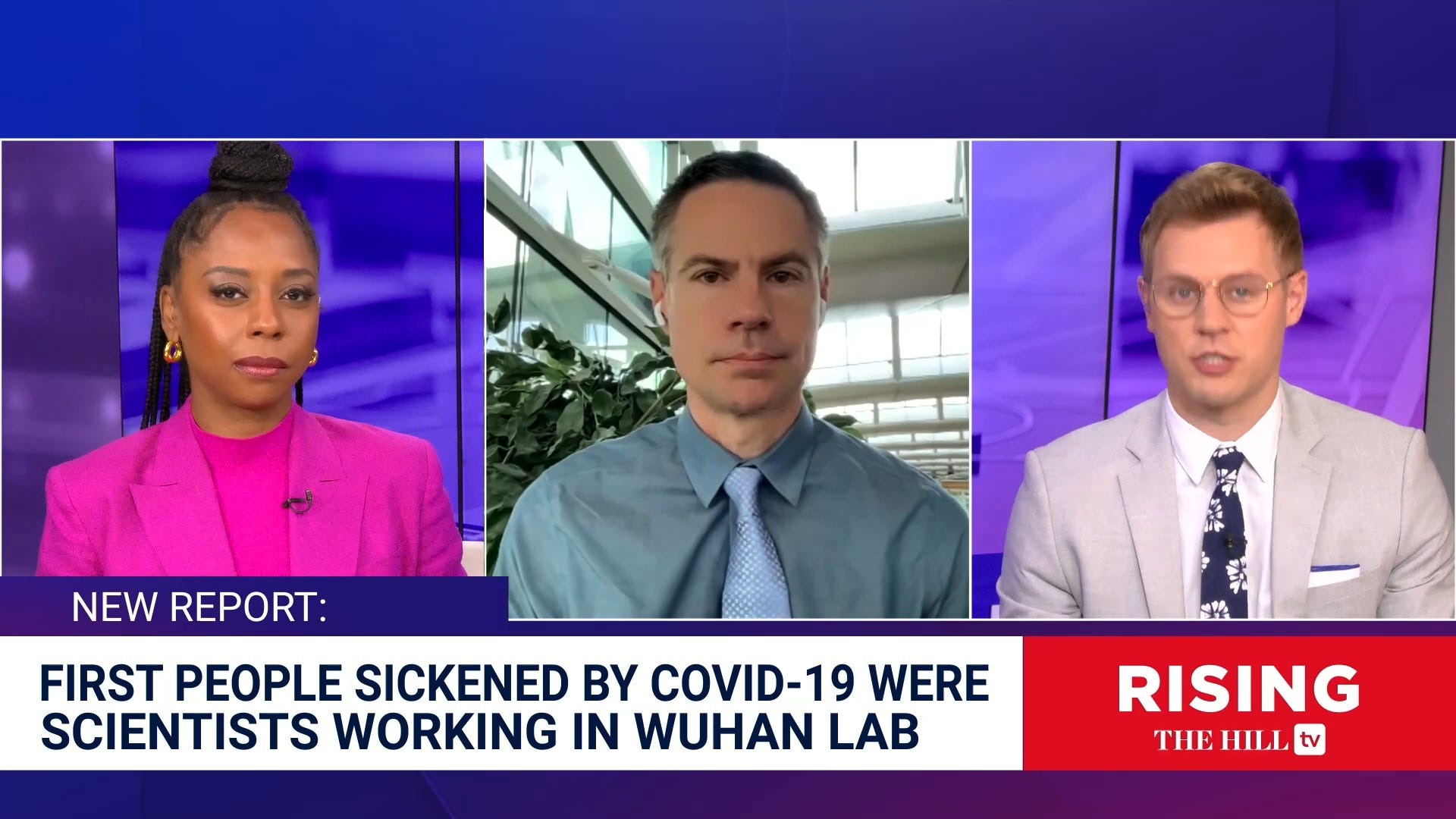 "Who Ordered the Cover-Up?"
New State Department cables raise the question of when the U.S. and Chinese governments knew about the lab leak :: Facebook's "fact-checker," who censored The New York Post, worked in the Wuhan lab
I arrived in London this morning after a delayed flight and a couple of sleepless nights. Even so, I managed to do a couple of TV interviews from Heathrow airport about our big Covid lab leak scoop yesterday. We were the first reporters to name the "patients zero" who were the first to contract COVID-19. You can watch my interview on The Hill's "Rising" show above.
We will have a lot more to say about the Covid lab leak cover-up in the weeks, months, and perhaps years to come. We are only now starting to discover how vast and insidious the effort was. It will go down as one of the greatest scientific scandals in history.
Just moments ago, an NGO called U.S. Right to Know released heavily-redacted U.S. State Department cables that it obtained under the Freedom of Information Act. One July 2020 cable reads, "Initial Outbreak Could Have Been Contained in China if Beijing Had Not Covered It Up."
One cable asks, "Who ordered the cover-up?" The question was being asked of the Chinese. But it needs to be asked of the many Americans involved, too. We still don't know how long the US government knew that the virus came from a lab, rather than from nature.
You may recall that The New York Times called Robert F. Kennedy a "conspiracy theorist" for saying Covid resulted from a bio-weapons program.
And yet one of the State Department cables shows a connection between China's biotechnology sector and the Chinese military (People's Liberation Army), which included its construction of the Wuhan lab.
Another cable shows that there was no clear line between military and civilian research. China referred to this as "military-civil fusion."
While US government officials were uncovering the conspiracy to cover up the lab leak, Facebook was censoring people for claiming that Covid originated in a Chinese lab. Would you be surprised to learn that one of Facebook's "fact-checkers" actually worked at the Wuhan Institute of Virology?
Facebook's War On Facts
The full video is for paid subscribers